Max. 74 guests
Redondo Beach Passenger Boat
The vessel offers outdoor and indoor seating, along with a galley serving soft drinks, water, beer, coffee,
and snacks, liquor (cash only on the boat). Max Capacity of the vessel is 74 passengers. We offer Burials at Sea
and memorial trips year round. The dimensions are 65ftx20ft. The vessel has speakers onboard and can play music(microphone available).
The usual departure times are 7am-9am or 8am-9:45am Saturday and Sunday. Trip availability during the week or different weekend hours might be available but pricing may change.
For this large passenger vessel out of Redondo there is seating for 25 inside and 50 outside
Validate parking – $2 all day
The service allows for the scattering of one set of human remains. For an additional scattering there is a fee of $155.
To be able to perform the service we will require an LA County Disposition of Human Remains Permit.  You can get this from the crematory or from the LA Vital Records Office.
Price:
1-15 ppl $1,450
16-30 ppl $1,550
31-50 ppl $1,699
51-74ppl $1,899
Departure from: Redondo Beach
Does not include rose petals but you are welcome to bring petals and flowers. We do have a basket on board to lower the ashes.
Pricing includes:
✔ One hour burial at sea service
✔ Captain
✔ Scattering license fee
✔ Docking fee
✔ Fuel
Redondo Beach Burial at Sea Route
This is the standard area where Redondo Beach ash scatterings occur, within the standard 1 hour service. We can also go to custom locations that hold a sentimental value, contact us to find out more details about your preferred destination.
$300 for 20 doves
Dove releases
A dove release symbolizes the start of the next journey of a love one en setting them free.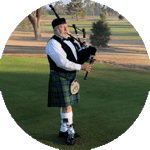 $350
Bagpipe player
Send your loved one off on their next journey with the sounds of a professional bagpipe player
Officially Licensed Captains
Local Los Angeles Business
Client reviews
We chartered a yacht to Catalina through Los Angeles Yacht Charter for a burial at sea for my mother.
Whether you are looking for a burial at sea or something more fun, I can't recommend this group highly enough.
Yesterday I had my father's memorial service on one of their yachts.
They made the whole process very easy and stress-free. The crew were nice and respectful to all of my guests. I would use them again.
Los Angeles Yacht Charter overall rating
Sleeping places:
Licensed Captain
Fuel:
Diesel
Capacity:
Max. 74 guests