Max. 50 guests
Marina del Rey Passenger Boat
Enjoy a beautiful service aboard a reliable working vessel. Perfect for guests to mingle and enjoy each other's company as they make their way out to remember their loved one. The large exterior area allows for guests to be together in a central location that embraces an opportunity to share memories. There is a quaint interior with a few traditional seating options. There is also a small outside upper deck with seating that overlooks the larger back area. The vessel is perfect for large groups looking to go out and enjoy a service surrounded by the sea.
To be able to perform the service we will require an LA County Disposition of Human Remains Permit.  You can get this from the crematory or from the LA Vital Records Office.
Come about our spacious vessel that can accommodate up to 50 guests. This is a working vessel and is used for private group fishing trips as well. Available for burial at sea services starting at 4:15PM
The service allows for the scattering of one set of human remains. For an additional scattering there is a fee of $155.
Does not include rose petals but you are welcome to bring petals and flowers. We do have a basket on board to lower the ashes.
Price:
(yacht rental & crew)
1-hour service $1,099
2-hour service $1,699
This vessel has a restaurant license. On board you can purchase; soft drinks, beer and snacks.
Amenities 
• Interior and exterior seating
• No smoking permitted
Specs
• 65' x22 ft.
• Coast Guard Inspected
• Galley seats 25 comfortably
Pricing indicates:
• Officially licensed cremated remains disposer
• Yacht rental & crew
• Docking fee
• Fuel
Route of burial at sea Marina del Rey
The Burial at Sea Marina del Rey takes about one hour in total. We will cruise at a relaxed speed and once we reached the designated spot to scatter the ashes the ceremony can take place. After the ceremony we will head back in again and drop off at the pick location.
$300 for 20 doves
Dove releases
A dove release symbolizes the start of the next journey of a love one en setting them free.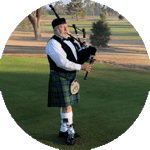 $350
Bagpipe player
Send your loved one off on their next journey with the sounds of a professional bagpipe player
Excellent
4.9
★
★
★
★
★
Based on 200 reviews from
★★★★★
My family & I did a burial at sea ceremony and I cannot recommend it enough! Unfortunately I forgot the name of the crew and captain but they were just AMAZING!!!! It was a smooth ride watching the dolphins swim around the yacht and when ashes were spread the yacht started circling around the ashes and it was such a beautiful sight. This is definitely worth it all!
Daisy P.
★★★★★
LA Charter was professional and responsive through the entire process of booking a burial at sea from out of state. They were ready for us on time, even texting me an hour early to see if we needed anything.Our captain, Troy and the crew, gave us space and respect during the ash spreading. It was calm, quiet and peaceful, and we are grateful for choosing them.
Matt M.
★★★★★
The captain and deckhand were respectful and experienced. The yacht was clean and everything went forward on time.
Aisha T.
★★★★★
The releasing of the remains was a a beautiful service. The Captain and crew were very patient with us since this was our first time doing this type of service.
Renee H.
★★★★★
Wonderful experience. Our family thoroughly enjoyed the peaceful ceremony.
Albert C.
Sleeping places:
Licensed Captain
Fuel:
Diesel
Capacity:
Max. 50 guests