Price: $515/hr*
Departure from: Marina del Rey
Max. 12 guests
*Minimum of 3 hours required. A minimum of 4 hours for the period Jun 21, 2021 – Wed, Sep 22, 2021.
A Marina del Rey yacht charter has much to offer. The beautiful stretched beaches of Venice and Santa Monica or the fairways of Marina del Rey. During the charters we often see sea lions and sometimes even dolphins or whales. Prefer a different route? Let us know in the booking form!
4-hour Malibu yacht charter route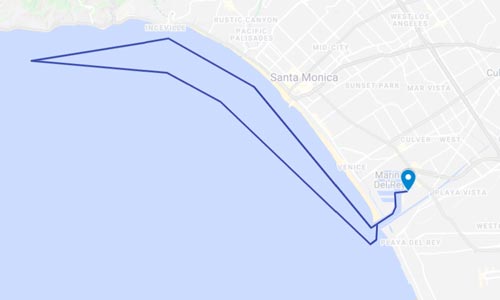 5-hour Malibu yacht charter route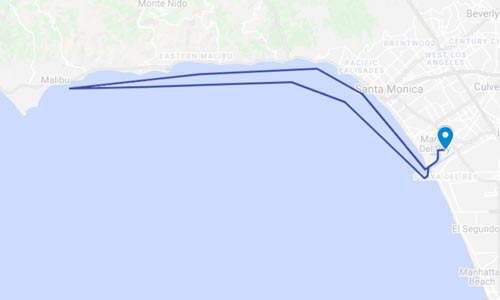 Officially Licensed Captains
Coast Guard Examined Yachts
Local Los Angeles Business
Sleeping places:
Licensed Captain
Fuel:
Diesel
Capacity:
12
Speed:
CG Examined