Enjoy a spacious 58ft. yacht for an ash scattering farewell. With its large salon and enclosed Aft-deck it's the ideal vessel for families looking for a space to enjoy the service and a seated meal. There is a large table as well as a bar setup for families to utilize. On the way out to the scatter location families can easily walk around the vessel which has large spaces to sit inside or outside. The vessel additionally has a special setup which allows for the ashes to be scattered off the vessel through a rigging system, giving families a good oversight of the service. 
To be able to perform the service we will require an LA County Disposition of Human Remains Permit.  You can get this from the crematory or from the LA Vital Records Office.
The service allows for the scattering of one set of human remains. For an additional scattering there is a fee of $155.
Price:
(yacht rental & crew)
$900 for a one hour service
$1200 for a two hour service
Bring your own food and beverages
There is a small bluetooth connected speaker on board
Amenities 
• Interior and exterior seating
• Fridge and small freezer
• Dinette with microwave oven
• No smoking permitted
Specs
• Builder: Hatteras
• Length: 58ft
• Cabins: 3 (overnight access only)
• Bathrooms: 2
• Speed: cruising
• Life vests on board
Pricing indicates:
• Officially licensed cremated remains disposer
• Rose petals
• Yacht rental & crew
$300 for 20 doves
Dove releases
A dove release symbolizes the start of the next journey of a love one en setting them free.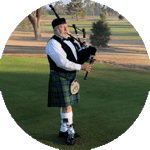 $350
Bagpipe player
Send your loved one off on their next journey with the sounds of a professional bagpipe player
Route of burial at sea Long Beach
During the burial at sea in Long Beach we will cruise at a relaxed speed and once we reached the designated spot to scatter the ashes the ceremony can take place. After the ceremony we will head back in again and drop off at the pick location.
Officially Licensed Captains
Local Los Angeles Business
Client reviews
We chartered a yacht to Catalina through Los Angeles Yacht Charter for a burial at sea for my mother.
Whether you are looking for a burial at sea or something more fun, I can't recommend this group highly enough.
Yesterday I had my father's memorial service on one of their yachts.
They made the whole process very easy and stress-free. The crew were nice and respectful to all of my guests. I would use them again.
Los Angeles Yacht Charter overall rating
Sleeping places:
Licensed Captain
Capacity:
Max. 12 guests
Electric Fridge
Stereo sound system
Lifejackets