Max. 40 guests
65ft. Passenger boat (max. 40 guests)
Charter price: $650 per hour – 3 hour minimum.
Max 40 guests
Fishing options:
Weekday: 8-hour trip: $2,900
Weekday: 12-hour trip: $3,200
Weekend: 8-hour trip: $3,700
Weekend: 12-hour trip: $4,200
Includes: boat, bait, experienced fishing captain and crew. (Not included: gratuity, fishing licenses p.p. $17, tackle)
Rental rods per person $10
Fishing License per person $17
Fish cleaning per fish $2
Our captain fishes 7 days a week and knows exactly where to go!
Departure from: Marina del Rey

Pricing includes:
✔ Captain
✔ Docking fee
✔ Fuel
We sell on board:
Breakfast burritos, sandwiches,plates with Eggs bacon potatoes etc.
Lunch burgers, patty melts, turkey sandwiches, quesadillas.
*It's all fresh and cooked to order. $8 (est) for breakfast and burgers $2 (est) for snacks (chips and candy) and $2 for soda $4-5 (est) for beer.
It is not allowed to bring your own food and beverages as this vessel has a restaurant license.
A Marina del Rey yacht charter has much to offer. The beautiful stretched beaches of Venice and Santa Monica or the fairways of Marina del Rey. During the charters we often see sea lions and sometimes even dolphins or whales. Prefer a different route? Let us know in the booking form!
4-hour Malibu yacht charter route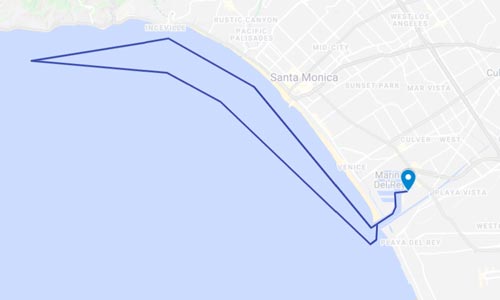 5-hour Malibu yacht charter route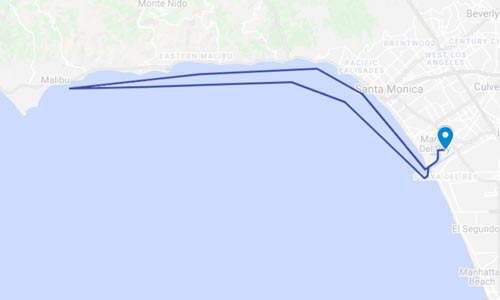 People also viewed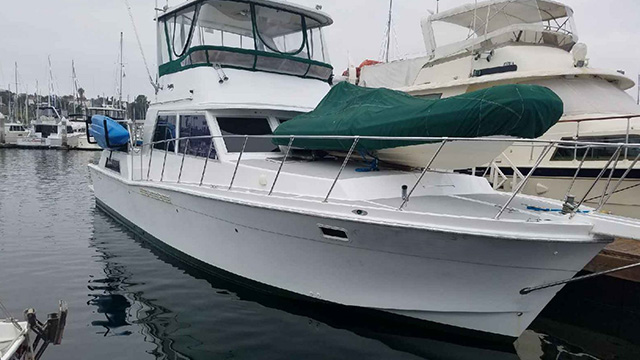 Charter $450/hr | Half day (6hrs) $1450
San Pedro
Max 6 guests
Licensed Captain
Officially Licensed Captains
Local Los Angeles Business
Client reviews
We had a great experience on The Lady M. We most definitely booked again with Los Angeles Yacht.
We loved the boatride in the sun for my birthday, sipping on champagne and playing games.
Los Angeles Yacht Charter overall rating
Sleeping places:
Licensed Captain
Capacity:
Max. 40 guests
Life jackets
Fishing Equipment