A central location between Los Angeles and Santa Barbara is the charming city of Ventura. This ideally located waterfront city is a beautiful place for a Ventura burial at sea and ash scatterings. The city has everything you could need and has been home to a variety of cultures for more than 10,000 years.
Ventura is also the departure location to the Galapagos of the North, the channel islands. A popular location for burial at seas for locals who have grown up loving the islands (Anacapa, Santa Cruz, Santa Rosa, San Miguel, and Santa Barbara).
Ventura Burial at Sea Route
This is the standard area where Ventura ash scatterings occur, within the standard 1 hour service. We can also go to custom locations that hold a sentimental value,contact us to find out more details about your preferred destination.
Ventura post burial at sea gathering or memorial eatery recommendations
After a peaceful Ventura burial at sea gather loved ones together for a delicious meal. Book a private space to have intimate time with family and friends or reserve a table overlooking the water that brings a beautiful closing to the end of the memorial.
Water's Edge Restaurant & Bar
The Water's Edge is the perfect place to have a memorial after a Ventura burial at sea. They offer delicious, locally sourced, upscale meals that can be enjoyed in a private event space. With a variety of americana dishes sure to meet all dietary requirements.
The Greek
Enjoy a memorial meal just a few steps from the ventura burial at sea departure dock. The Greek is a family friendly restaurant that has been an incon in the harbor since 1994.
Alexander's Restaurant and Lounge
Dine al fresco on the patio of Alexander's restaurant and lounge. Offering a menu stocked with delicious surf and turf it offers a wide variety of options in an upscale setting. It is also conveniently connected to the marriott for any one who has come from out of town.
Officially Licensed Captains
Local Los Angeles Business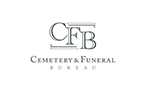 Official cremated remains disposer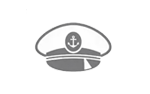 Coast guard certified captains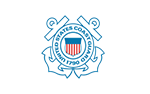 Coast Guard Examined Boats
Client reviews
We chartered a yacht to Catalina through Los Angeles Yacht Charter for a burial at sea for my mother.
Whether you are looking for a burial at sea or something more fun, I can't recommend this group highly enough.
Yesterday I had my father's memorial service on one of their yachts.
They made the whole process very easy and stress-free. The crew were nice and respectful to all of my guests. I would use them again.
Los Angeles Yacht Charter overall rating
Booking inquiry
You are almost there. Fill in the form below and submit. One of our representatives will then get in contact with you within 24 hours to confirm the booking or help you with your questions.