Price:
1-hour service $1470
2-hour service $1,960

Departure from: Redondo Beach
Only available during weekdays. If you would like to scatter off the coast of Redondo Beach on a weekend day we will use a vessel that departs from Marina del Rey.

Pricing includes:
✔ Captain
✔ Rose petals
✔ Scattering license fee
✔ Docking fee
✔ Fuel
Redondo Beach Burial at Sea Route
This is the standard area where Redondo Beach ash scatterings occur, within the standard 1 hour service. We can also go to custom locations that hold a sentimental value, contact us to find out more details about your preferred destination.
$300 for 20 doves
Dove releases
A dove release symbolizes the start of the next journey of a love one en setting them free.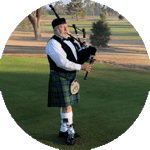 $350
Bagpipe player
Send your loved one off on their next journey with the sounds of a professional bagpipe player
Officially Licensed Captains
Local Los Angeles Business
Client reviews
We chartered a yacht to Catalina through Los Angeles Yacht Charter for a burial at sea for my mother.
Whether you are looking for a burial at sea or something more fun, I can't recommend this group highly enough.
Yesterday I had my father's memorial service on one of their yachts.
They made the whole process very easy and stress-free. The crew were nice and respectful to all of my guests. I would use them again.
Los Angeles Yacht Charter overall rating
Maker:
Navigator
Model:
5000
Fuel:
Diesel
Electric Fridge
Stereo sound system
Lifejackets