Coastal burial at sea viewing
Let family and friends gather on the coast to have a shoreside viewing of your loved one's burial at sea. Our local insight can give suggestions on the best locations for viewing a burial at sea from the shore. We will help your group find a beautiful land location to be or find a great viewing spot next to the special spot that had meaning to your loved.

The Shoreline burial at sea process
Together we will agree upon a meeting point and time that best suits your group needs. Once in front of the land location our captain will call to verify you see the boat. The captain or any family aboard the boat can then place the ashes into the sea. The captain will then blow the horn and perform the traditional sailor's goodbye. As an extra some families choose to also release doves, butterflies, or extra flowers leaving a trail create more awareness. Afterwards we will send you a certificate with the Geo-coordinates (latitude and longitude) of where the ashes began their journey and entered the Pacific. This whole process can be customized to your group and how you want to celebrate the departed.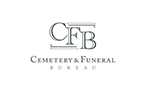 Official cremated remains disposer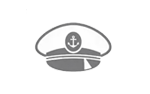 Coast guard certified captains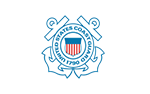 Coast Guard Examined Boats
Client reviews
We chartered a yacht to Catalina through Los Angeles Yacht Charter for a burial at sea for my mother.
Whether you are looking for a burial at sea or something more fun, I can't recommend this group highly enough.
Yesterday I had my father's memorial service on one of their yachts.
They made the whole process very easy and stress-free. The crew were nice and respectful to all of my guests. I would use them again.
Los Angeles Yacht Charter overall rating
Officially Licensed Captains
Local Los Angeles Business
Booking inquiry
You are almost there. Fill in the form below and submit. One of our representatives will then get in contact with you within 24 hours to confirm the booking or help you with your questions.
What is a burial at sea showline viewing?
A coastal burial at sea viewing is when a burial at sea takes place in the ocean just off an exact location so that family and friends can watch the ashes be scattered into the ocean from the shore.
When does a coastal burial at sea viewing take place?
Our shoreline burial at sea viewings can take place any time of day on any day of the week.
Do I need an urn for a shoreline viewing burial at sea / ash scattering?
Guests are welcome to provide a biodegradable urn to release upon request, however it is not necessary to perform the service as we also have a basket lowering option as well.
How will I know when and where the shoreline viewing scattering is taking place?
Together we will select a time and location for the shoreline viewing. When the captain arrives at the location they will call to make sure you see the vessel, before releasing the ashes. After the service we will send you a certificate of the service with geo-coordinate (latitude and longitude) of where your loved one started their journey.
How will I know where the ashes were scattered if I am on shore?
We will provide you the exact dispersal details (longitude and latitude coordinates) where the cremains were released.
What do I wear to a burial at sea viewing from land?
When attending a shoreline burial at sea / ash scattering viewing it important to consider the whole memorial service. Since you will be outside when watching the ashes be scattered you will likely need a jacket. If there will be a reception afterwards you may also want to dress for the occasion.
How can I customize a shoreline burial at sea / ash scattering viewing?
Our goal is to help you honor your loved one in the best way possible. We can say a prayer when laying the ashes or release something special to be seen from the shore like doves.