How to invite guests to a burial at sea?
Guests can be invited to attend the burial at sea in whatever way seems most appropriate for your group. Whether that means word of mouth or via a written invitation. Here are some tips on 'How to invite quests to a burial at sea' to inspire you!
Printed invitations for a burial at sea
If you would like to send an ash scattering invitation, it can be sent in the mail or online. You can order physical printed invitations online at companies like Tiny Prints, Minted, or Paperless Post. Alternatively, you can easily invite people to the service online as well.
Online burial at sea invitations
Some ways to invite guests to the burial at sea using online resources is to create a private Facebook event that is only visible to the guests you select. If you have all of your invitees emails you can also send an email invitation. Companies like E-vite and Greeting Island have free templates that you easily utilize to create a beautiful design indicating the service details you want to share.
What not to forget on a burial at sea invite
However when you decide to inform your guests about the burial at sea taking place its important to make sure the following details are clear in your invitation:
The boat pickup location
The pickup time (as captains and boats are booked on a time allotment it's important to make sure guests arrive on time or you could run into issues or additional charges)
The boat name
Be sure to share your phone number and to receive invitees phone numbers in case you need to check in on someone
Indicate if there will be gathering afterwards
Burial at sea options
Let us help you with your choice
Unattended ($155)
Send us the ashes and we will perform the burial at sea on your behalf.
Small groups 1 – 27 people
Are you looking to book a burial at sea for a group up to 27 people? Check the following yachts.
Large groups 28 – 400
Check out our fleet of large group vessels available to host burials at sea.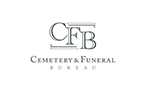 Official cremated remains disposer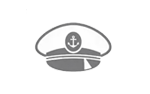 Coast guard certified captains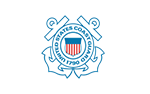 Coast guard certified boats
What Our Clients Say
We chartered a yacht to Catalina through Los Angeles Yacht Charter for a burial at sea for my mother.
Whether you are looking for a burial at sea or something more fun, I can't recommend this group highly enough.
Yesterday I had my father's memorial service on one of their yachts.
They made the whole process very easy and stress-free. The crew were nice and respectful to all of my guests. I would use them again.