How to customize a burial at sea?
Looking for ideas on how to customize a burial at sea to create a unique and one of kind ash scattering that commemorates your departed? Read further to get inspired on what is possible.
Ideas on how to create a moment for the group when spreading ashes at a burial at sea
Every family member can come to the event with an individual vial of the ashes and then each individual can pour their vial into the sea, or they can pour them into a collective basket which then a spouse or partner can release to show how the departed was a piece of each one of them.
Was the beloved a fisher? Arrange for the burial at sea to be a fishing trip.
If the departed was an avid surfer, set up a Hawaiian style paddle out. Fellow surfers and boogie boarders can come out to the water around the boat and watch as the ashes are spread.
Create memorial stones or shells. Bring a rock or shell for each guest and have them write their name and favorite memory of the departed.
When the ashes are spread everyone can toss their rock so the ashes are in the company of good memories from loved ones. Or they can be kept by the partner as a reminder of the loved one who had passed.
Burial at sea customization using flowers
Individual roses or flower leis can be arranged so that each member of the group can have an offering to throw into the water once the ashes are spread.
The vessel can be decorated with a floral tribute that showcase something your departed loved.
Decor
Bring a favorite photo of the departed and have it on display.
Create a memory board with memories from the life of the loved one who is being scattered.
Did the departed love pirates, Hawaii, a sport team or something specific? Create a themed event where guests can come dressed up and bring a few elements to keep in the decor of the boat.
Food and Beverage
Bring a favorite food or beverage of the departed for everyone to enjoy.
Arrange for everyone to receive a shot of the loved ones favorite alcohol, followed by one being poured out on the ashes.
Music
Bring a musician to pay tribute to the lost loved one.A Bagpipe or bugler players adds an additional element to the scattering.
Prepare a special playlist with songs to play
Beautiful Extras
Release something beautiful such as doves, ladybugs or butterflies.
Embrace their community. Were they avid sports fans or in a club with a distinct flag? Bring them wrapped in their favorite thing.
Paint the sky with bubbles. Allow everyone a means to blow bubbles and have the sky and sea full of your loved ones memory.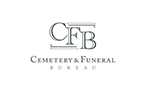 Official cremated remains disposer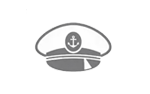 Coast guard certified captains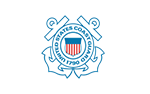 Coast guard certified boats
What Our Clients Say
We chartered a yacht to Catalina through Los Angeles Yacht Charter for a burial at sea for my mother.
Whether you are looking for a burial at sea or something more fun, I can't recommend this group highly enough.
Yesterday I had my father's memorial service on one of their yachts.
They made the whole process very easy and stress-free. The crew were nice and respectful to all of my guests. I would use them again.